Bill's Recording Studio
Music production has always held great interest for Bill and something that he's spends much of his time being active in, whether producing for artists and bands or working on his own projects.
Here's a glimpse at his studio set-up in heart of Dublin.
Contact Bill for more details.
Console
Neve Melbourn – 12 Channel with EQ
Speakers
Neumann KM120a
Yamaha NS-10's
Converters
Universal Audio Apollo 8p and Twin
Keyboards
Hammond C-3 with Valve Leslie Cabinet ( Model 770 )
Fender Rhodes Stage 73
Roland JX-8P Analog Synth
Komplete Kontrol S88
Amplifiers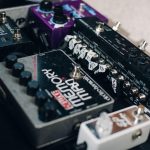 Orange Original 1966 Head with Orange 4×12 Speaker Cabinet
Marshall JTM45/2245 Amp
Fender Hot Rod Micheal Landau Model
Kemper
Fender Princeton – 1960's Model
Guitars
FENDER 1962 RESSISUE STRATOCASTER
LOWDEN GL-10 ELECTRIC GUITAR
GIBSON LES PAUL CUSTOM SHOP
GRETSCH DUO JET
ASHBURY WEISSENBORN GUITAR
GIBSON AJ 37 CUSTOM SHOP
FENDER 1952 REISSUE TELECASTER
FENDER ACOUSTASONIC TELECASTER
FENDER LEAD 11 W/ HUMBUCKERS
GRETSCH TENESSEE ROSE
GRESTCH 1952 LAP STEEL GUITAR
MARTIN D-35
LOWDEN 022 ACOUSTIC GUITAR
LOWDEN 023 ACOUSTIC GUITAR
DOBRO RESONATOR
MARTIN 1960 4 STRING TENOR GUITAR
FENDER JAZZ BASS (NOEL REDDING MODEL)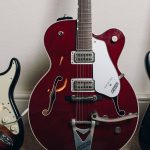 EASTMAN F-HOLE MANDOLIN
DAN ELECTRO BARITONE ELECTRIC GUITAR
COUNTRYMAN TENOR BANJO
JAY TURNER JT- RES ELECTRIC RESONATOR GUITAR
Outboard
UA 1179 Stereo Compressor
1970's Watkin Wem Copycat 1C200 Echo
Drawmer 1960
Microphones
Neumann M149 Valve Mic
Neumann TLM 103
Neumann KM 184 – Stereo Pair
Royer 121 Ribbon Mic
Rode Classic Tube
AKG – Solid Tube Mic
Nady RSM Ribbon Mic
Shure 57's and Beta 58's
AKG C1000