Bill Shanley is an internationally renowned guitarist and producer,
working with esteemed artists such as Ray Davies, Gilbert O'Sullivan, Mary Black and Sinead O'Connor.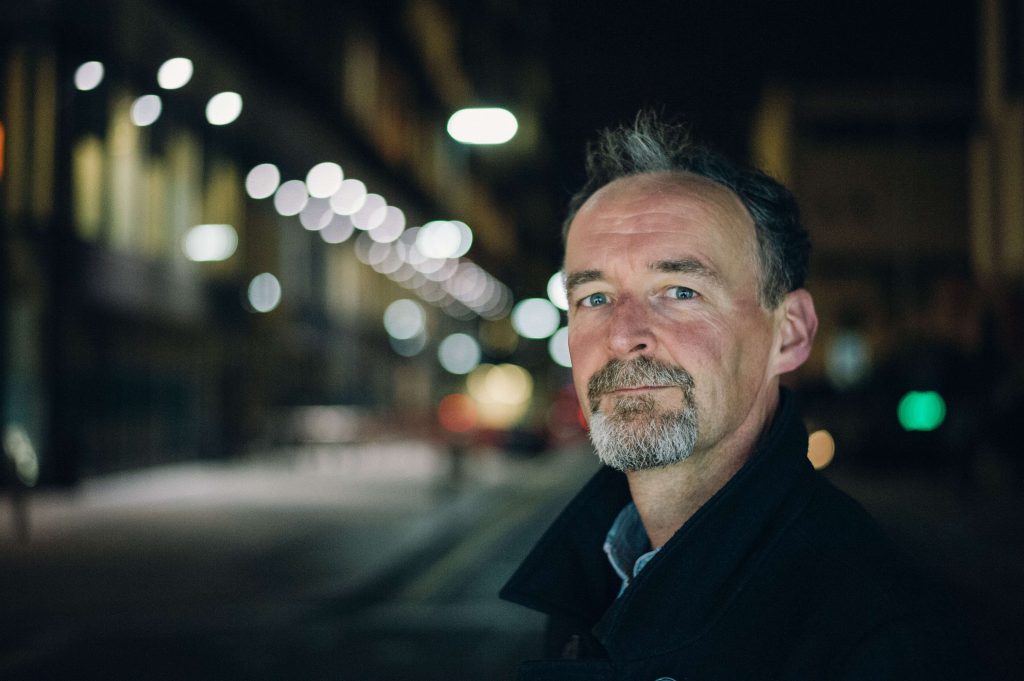 Session Guitarist & Producer
Dublin based, Bill is one of Irelands top session and touring guitar players and producers. Bill has established himself internationally too, through touring and contributing to albums with Ray Davies, Gilbert O'Sullivan, Paul Brady, Mary Black, Roy Harper, Alexandra Burke, Sinead O'Connor, Judy Collins, Jackson Browne to name a few.
Being an accompanist has always been of key interest to Bill, enjoying the great scope and limitless backdrop you can create as a player for the artist you're working with. This skill was commented on in the Financial Times review of a Ray Davies show a the Royal Albert Hall…
"Is there a finer sideman around?
It's unlikely."
Financial Times Review, Royal Albert Hall

Solo Work – Midnight Mission
Midnight Mission is the title of Bill Shanley's second solo album. Original recordings inspired by the excitement and melodies of early electric guitar music. The album draws on Bill's world class guitar playing and ability to write great, timeless melodies and features special guests Ray Davies and Paul Brady. Midnight Mission is Bill's second solo release preceded by Fingerpainting.
Beginnings – Shanleys Music Bar, West Cork
Raised in the West Cork haven of Clonakilty in the renowned Shanley's Music Bar, Bill was surrounded by pro musicians from a young age. Bill's father, Moss Shanley, a great piano player and entertainer, himself immersed in the music of the 40's and 50's, encouraged Bill to sit in on gigs from an early age and was a great mentor to him in his formative years.
Noel Redding, of the Jimi Hendrix Experience, gave Bill his first guitar lessons and was a big part of Bill's musical education introducing him early Rock and Roll and much more. From his first guitar lessons with Noel at the age of nine they played hundreds of gigs together in Shanley's Bar, joined on regular occasions by Mitch Mitchell, Tom Mc Guinness and Eric Bell.
Noel and Bill's playing partnership culminated in a concert, together with Randy California, in the famous Olympic Theatre in Paris in 1990 to mark the 20th anniversary of Hendrix's death, the same venue that the JME did their first ever gig in 1966.
In 1990, straight out of school, Bill moved to Dublin and established himself as a highly sought after guitarist both in the studio and live. Accompanying Eleanor McEvoy during the heady days of recording "A Woman's Heart", on the strength of which Eleanor and her band signed to Geffen Records in 1993, and becoming a key member of Mary Black's band in 1995, remaining so today as musical director, and recording the Full Tide, Stories from the Steeples, Speaking with the Angels, Shine and more recently Mary Black sings Jimmy Mac albums.
Collaborations
Bill started working with Ray Davies in 2007 and has since worked very closely with Ray doing countless tours with his band and also as a two piece as well as recording four albums – The Kinks Choral Collection, See My Friends, Americana and Americana Act 2.
In 2012 Ray and Bill performed "Waterloo Sunset" at the Closing Ceremony of the London Olympic Games and in 2017 showcased Ray's Americana album at the BBC Proms Hyde Park in a performance which included the BBC Concert Orchestra and Crouch End Festival Chorus with Bill as musical director. In 2014 Bill provided the guitar work for ITV's 3 part Biopic on Cilla Black called "Cilla" and in 2017 worked on the soundtrack with Ray Davies and LA Productions for the BBC primetime drama "Broken".
In 2018 Bill started a two piece UK tour with Gilbert O Sullivan to support his Ethan Johns produced new album and which continues through numerous sold out tours of Europe, Japan and the US since. 2023 will bring this successful show to the US, Japan, UK, festivals including Glastonbury and so on.