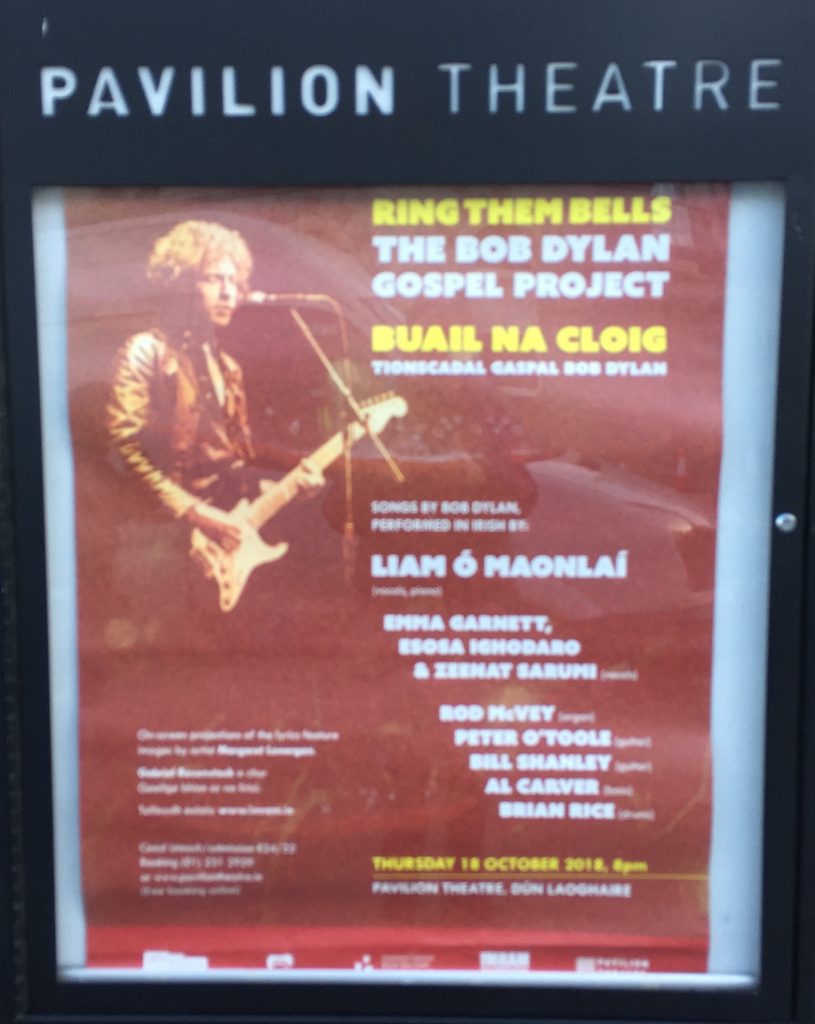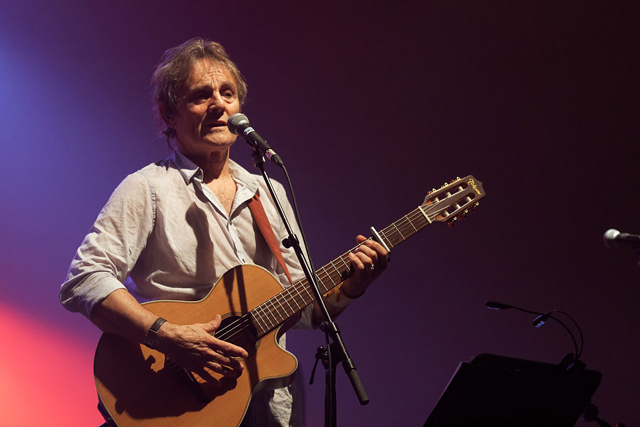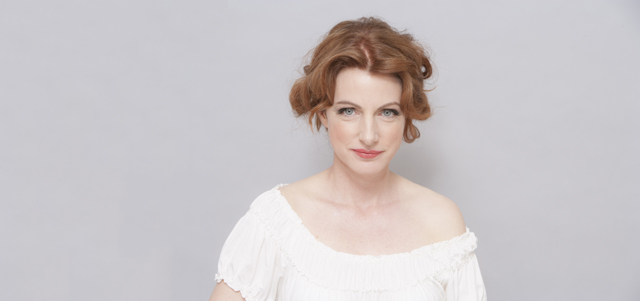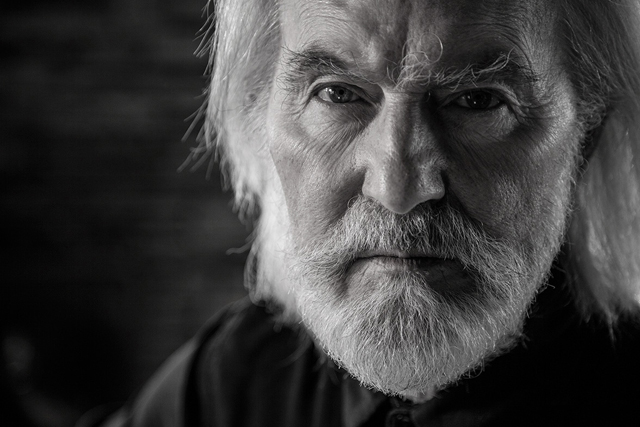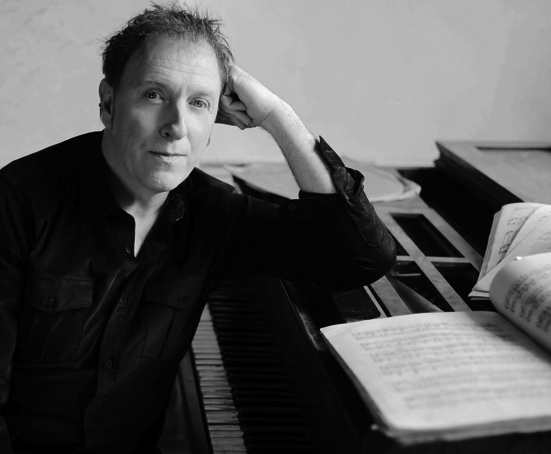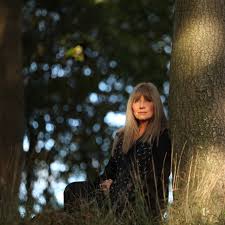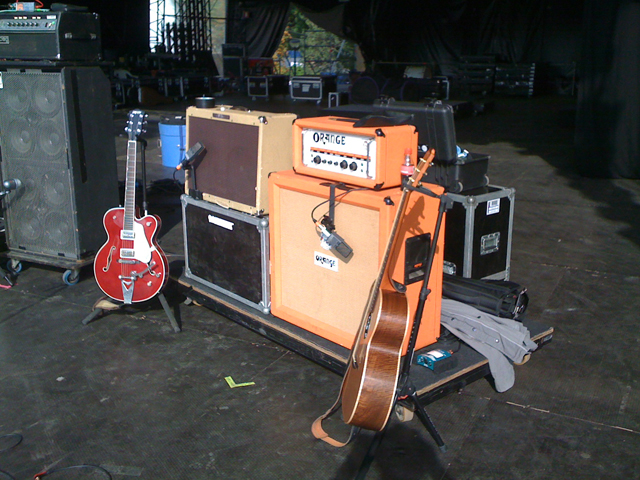 Gear Talk
From time to time I get asked questions about my setup when playing live. Whether it's the Acoustic I use or my Electric set-up with Ray Davies…So here's a little look behind the scenes..
My Acoustic is a Lowden 0-25 and also I use a Martin D-35 as a backup…The Lowden is a great sounding guitar which I got from George himself about 8 years ago. George had the guitar with him as a demonstration model for a festival we were doing and I was also at the time on the look out for a new acoustic to freshen things up, so needless to say he didn't go home with it! Well actually he did, to his factory to fit a pickup into it and then give it a last set it up. The pickup is a Fishman that has both an under saddle pickup and a Gooseneck condenser mic inside the sound hole …It's a great sounding guitar whether I use it for quieter folkier music or in a full electric setup with Ray, it always seems to finds its own space and hold it's own no matter what the configuration is.. .As an aside I use it in the studio quite a bit but mainly I'll go for my small bodied Lowden 022-C or my Martin D-35…
Electric wise I mainly play a Gretsch ! I started as a Stratocaster man being heavily influenced by people like Hendrix, Clapton, Eric Bell and also Hank Marvin. I used to play lots of Shadows tunes in the bar with my Dad so the Strat was the obvious choice of guitar, I have a 1962 re-issue which I love and in some ways still consider myself a strat player per se. In my 20's when I was more immersed in and playing a lot of acoustic music with Mary Black and others my right-hand technique changed and I felt a little clumsy playing the Strat which started to feel too small and I was a quiet conscious of it so that's when I went in search of a Gretsch.. I spent probably 3-4 years looking in shops while on tour and one day unexpectedly I browsed the guitar centre in San Francisco and there it was (a Tennessee Rose ) up on the wall, waiting for me.. So I bought back to the hotel played for hours, next morning the same and the relationshp was cemented!!! Whether it's just me but I have tried many different ones over the years even classic older Gretsch's and they don't really speak to me as much, I think I was just lucky with this particular one…it's a guitar i've become associated with through Ray Davies and it can be the most horrific and sinister sounding guitar you've ever heard but also in the next instance the most mellow and beautiful sounding. They're, in their own way, as versatile as a Strat..
Amp wise I try to play Orange Heads and Cabs as mush as possible, sometimes hire companies won't have them but they are becoming more popular in recent years, since the relaunched in the 90's.. As an aside I do have a link with them as when I was cutting my teeth as a player with Noel Redding ( who was my guitar teacher ) playing there sometimes 5 nights a week there were always Orange amps around as Noel had quite a few of them from the Hendrix days….I do link it up with a Fender blues deville which adds a sweetness and different kind of warmth to my sound… Orange amps wouldn't be known for there's sweet sound nessecarily…
In my pedal board I have first in the chain a Morley Volume/Wah pedal which then sends into a Way Huge "Pork Loin" overdrive pedal, a Nobel Tremelo to a MXR Compressor which I sometimes use if I need a little more gain and then lastly in the chain is a Line 6 delay which I mainly use on a Slapback setting subtley to spread the sounds and then also the second setting I would use is a more atmospheric delay for swell type stuff.. I have it all attached and fixed to a Pedal Train and Voodoo Lab power supply….The main components I depend on live are Delay and Overdrive I can work without the rest.. Reverb isn't a big thing for me….
So that's a glimpse at my setup, my strings of choice are Elixir Nanoweb 12's for my acoustic and D'addario 11's for the Grestch…