2015 / Nov
Na Fianna "Unearthed"
I spent a lot of the summer at the Cauldron producing an album for this great band. The results have been great – these guys are energetic and talented as musicians and I think we've managed to capture this on the record and also Andrew Holdsworth who mixed most of this record did a fantastic job. Check it out on iTunes.
---
2015 / Nov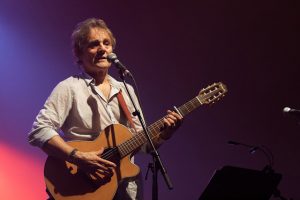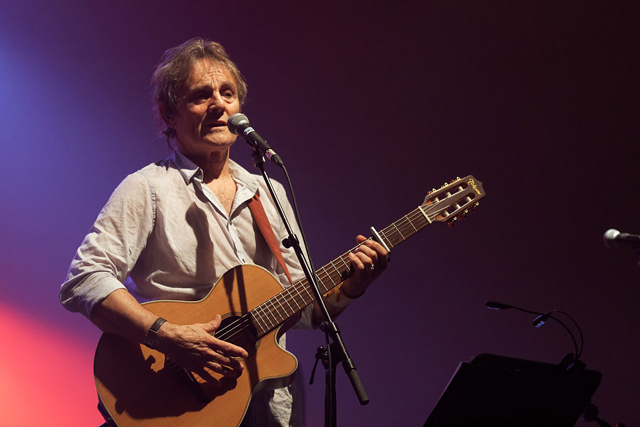 Gigging with "Murray Head"
These last few months I've had the real pleasure of joining Murray Head and his band for a run of shows in France where he's something of a National Icon and treasure. The Great guitarist Phil Palmer has been in the band for the past 10 years, so I've been holding the fort for him while he's been elsewhere touring. What was also a treat was spending time in France which I haven't had the opportunity of in the past too much.
---
2015 / Sept
Cork Jazz Festival Guitar Masterclass
If you're around for the Cork Jazz Festival this year I will be doing a workshop along with Noel Bridgeman (Skid Row/Waterboys) and Tommy Moore (Paul Brady / Fleadh Cowboys).
---
2014 / Oct
Cilla Black Biopic
ITV biopic on Cilla Black was a fond salute to the girl next door. I'd a lot of fun doing guitar work on this Cilla Black biopic with music from ace composer, Niall Byrne.
---
2014 / Oct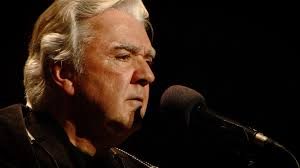 The Basement Sessions
I had the pleasure of producing Johnny McEvoy's album "The Basement Sessions" which is released October 9th. It's s great collection of mostly new songs and has a band of esteemed players on this.
---
2014 / Sept
Ray Davies – You Really Got Me
Royal Festival Hall – Tuesday 9 September 2014
This gig with Ray and his band is to Celebrate the 50th anniversary of the release of The Kinks "You Really Got Me" which kicked it all off and also it's been said that it was the first Heavy Metal record. We'll be rehearsing for the week prior and then doing some shows beforehand in Southend On Sea and Cardiff. Expect a few surprise guests on the night.
---
2014 / Sept
Mary Black – The Last Call Tour
Some people have been asking me what's going on is with Mary Black – Is she retiring? Mary, whom i've been MD for her band since 1995 has decided she doesn't want to go on big tours or to be away from home for prolonged periods of time so she's going to call a halt to that side of her musical career. She'll continue to do one offs shows, probably record and also release new material from time to time.
---
2013 / Dec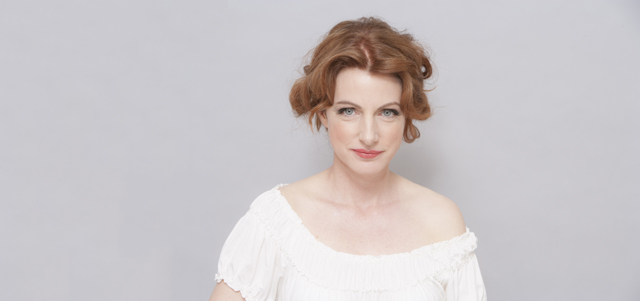 Maria Butterly – Blue Mandolin
This album of Maria's has been a while in the making – We started it about 3 years ago and finally Maria got to finish and release it this December..It's an album that i'm proud to have been involved in the production and playing of as initially we laid it down live with a great band and then overdubbed with the finishing touch later.It was brilliantly mixed by Andy Holdsworth and all songs are original which is always a nice aspect to a new release as i feel introduces new songs into the ring so to speak!
---
2013 / Sept
Roy Harper's – Man and Myth
Roy's new Album and first in 13 years has just been released this week. This album is fantastic with great songs, stories and his guitar playing on it is superb! I played some electric guitars on it and also got to rock out on a track with Pete Townsend. Check it out.
---
2013 / Sept
Judy Collins – Recording USA TV Special
This week i'm working with American Folk Legend, Judy Collins, who is in Ireland to record a live concert for the American PBS Station.I worked with Judy in the Mid Nineties in the US so it's great to get catch up with her again..The Show is been recorded in Dromoland Castle and she travels with her MD, Russell Walden, and I've put together a hot Irish band to fill it out.
---
2013 / Jul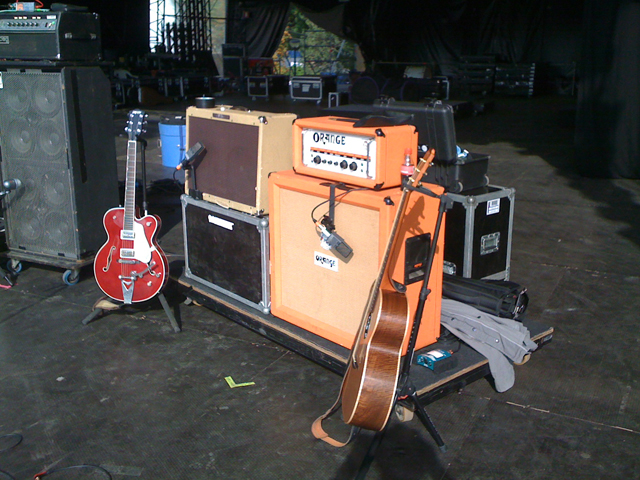 Gear Talk
From time to time I get asked questions about my setup when playing live. Whether it's the Acoustic I use or my Electric set-up with Ray Davies…So here's a little look behind the scenes..
My Acoustic is a Lowden 0-25 and also I use a Martin D-35 as a backup…The Lowden is a great sounding guitar which I got from George himself about 8 years ago. George had the guitar with him as a demonstration model for a festival we were doing and I was also at the time on the look out for a new acoustic to freshen things up, so needless to say he didn't go home with it! Well actually he did, to his factory to fit a pickup into it and then give it a last set it up. The pickup is a Fishman that has both an under saddle pickup and a Gooseneck condenser mic inside the sound hole …It's a great sounding guitar whether I use it for quieter folkier music or in a full electric setup with Ray, it always seems to finds its own space and hold it's own no matter what the configuration is.. .As an aside I use it in the studio quite a bit but mainly I'll go for my small bodied Lowden 022-C or my Martin D-35…
Electric wise I mainly play a Gretsch ! I started as a Stratocaster man being heavily influenced by people like Hendrix, Clapton, Eric Bell and also Hank Marvin. I used to play lots of Shadows tunes in the bar with my Dad so the Strat was the obvious choice of guitar, I have a 1962 re-issue which I love and in some ways still consider myself a strat player per se. In my 20's when I was more immersed in and playing a lot of acoustic music with Mary Black and others my right-hand technique changed and I felt a little clumsy playing the Strat which started to feel too small and I was a quiet conscious of it so that's when I went in search of a Gretsch.. I spent probably 3-4 years looking in shops while on tour and one day unexpectedly I browsed the guitar centre in San Francisco and there it was (a Tennessee Rose ) up on the wall, waiting for me.. So I bought back to the hotel played for hours, next morning the same and the relationshp was cemented!!! Whether it's just me but I have tried many different ones over the years even classic older Gretsch's and they don't really speak to me as much, I think I was just lucky with this particular one…it's a guitar i've become associated with through Ray Davies and it can be the most horrific and sinister sounding guitar you've ever heard but also in the next instance the most mellow and beautiful sounding. They're, in their own way, as versatile as a Strat..
Amp wise I try to play Orange Heads and Cabs as mush as possible, sometimes hire companies won't have them but they are becoming more popular in recent years, since the relaunched in the 90's.. As an aside I do have a link with them as when I was cutting my teeth as a player with Noel Redding ( who was my guitar teacher ) playing there sometimes 5 nights a week there were always Orange amps around as Noel had quite a few of them from the Hendrix days….I do link it up with a Fender blues deville which adds a sweetness and different kind of warmth to my sound… Orange amps wouldn't be known for there's sweet sound nessecarily…
In my pedal board I have first in the chain a Morley Volume/Wah pedal which then sends into a Way Huge "Pork Loin" overdrive pedal, a Nobel Tremelo to a MXR Compressor which I sometimes use if I need a little more gain and then lastly in the chain is a Line 6 delay which I mainly use on a Slapback setting subtley to spread the sounds and then also the second setting I would use is a more atmospheric delay for swell type stuff.. I have it all attached and fixed to a Pedal Train and Voodoo Lab power supply….The main components I depend on live are Delay and Overdrive I can work without the rest.. Reverb isn't a big thing for me….
So that's a glimpse at my setup, my strings of choice are Elixir Nanoweb 12's for my acoustic and D'addario 11's for the Grestch…
---
2013 / May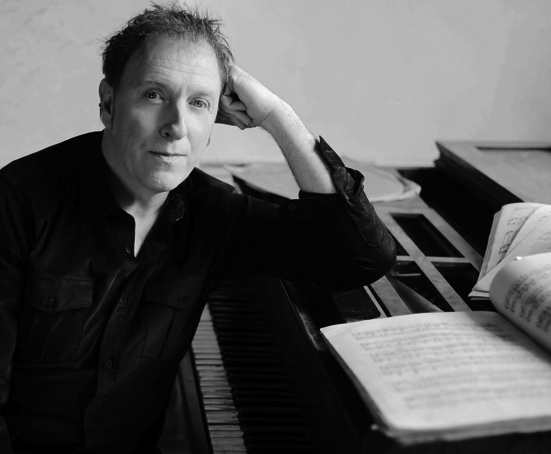 Paul Harrington's New Release
A new song called  'Grow Old With Me' which I co-wrote and produced for Paul Harrington's is available on iTunes as of today ( May 12th! )..This song began as an instrumental for on my own album. Check it out: https://itunes.apple.com/ie/album/grow-old-with-me-ep/id637876578
---
2013 / Mar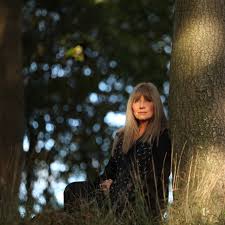 Frances Black
Frances Black's first album in 10 years was released on March 1st. The album entitled 'Stronger' was produced by myself at the Cauldron and features some guest appearances from Sharon Shannon and Aoife Scott.
These recordings sessions were a lot of fun and the process of making the album wasn't in any way high pressure which can sometimes be the case but. I feel we got a great result at the end and i'm quite happy with it. Also worth mentioning is, it was great working with Andy Holdsworth and Mick Manning on this project… A good team!
Check it out on iTunes:
https://itunes.apple.com/ie/album/stronger/id611208514
---
2013 / Feb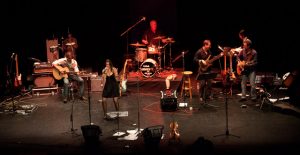 Paula Gómez
I've very recently been working with a very talented 19 year Spanish singer/songwriter. Paula Gómez who has been based in Cork City for the last few years is a great singer and powerful performer and it's been fun knocking out some upbeat rock n roll music with her at the Cauldron. I'll keep you posted on her album release date but she has put up some tracks on iTunes:
https://itunes.apple.com/ie/album/the-cauldron-sessions-ep/id588297730
---
2012 / Oct
Connor and the Crooks
Check this album out by Connor and the Crooks! it's just been released and I played guitars on it along with some of Irelands finest musicians. "Connor and the Crooks" are a new band on the scene and are mainly playing a Fusion of original Rockabilly + Pop music. It's a good one!
---

Closing Ceremony – London 2012 Olympic Games
I had the opportunity to perform with Ray Davies at the Closing Ceremony of the London 2012 Olympic Games. It was putting it mildly, "pretty Awesome" to be a small part of it and i don't use that word very often! You can check out our performance on the Video Channel above.
Frank Lima says:
December 15, 2012 at 8:25 pm
I was very proud of my two friends Biill & Ray for this event!
admin says:
December 29, 2012 at 4:56 pm
Cheers Frank…Hope alls well! Bill
---
Chimes of Freedom – Bob Dylan Tribute
This album was released earlier in 2012 and it is for the 50th anniversary of Amnesty International. It features various artists doing versions of their favourite Bob Dylan songs. I went into the studio one night with Sinéad O'Connor and engineer Pat Dunne and we did our version of Dylan's "Property of Jesus".